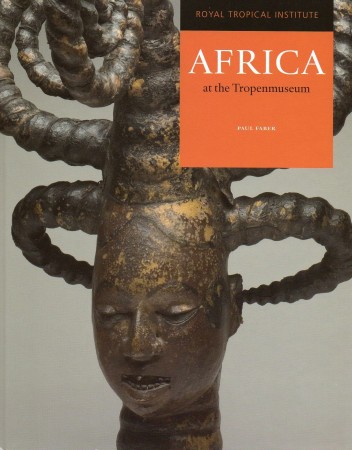 AFRICA AT THE TROPENMUSEUM.
Faber, Paul.; Wijs, Sonja.; Dartel, Daan van.


168 pp.; 148 illus., index, biblio.. Series: Collections of the Tropenmuseum. Amsterdam, 2011. Pbk.
book nr. 11254 € 34,50
This is the third volume of a series of ten books that discuss the collections of the Tropenmuseum and the histories and stories that accompany them. The books elucidate the often hidden backgrounds of a museum collection, discussing objects within their original context, social histories and their contemporary meaning. The emphasis lies on the history of the specific museum collection, with its different collecting and presentation practices placed in a particular time and place. Each volume is richly illustrated with objects and photographs from the Tropenmuseum collection.