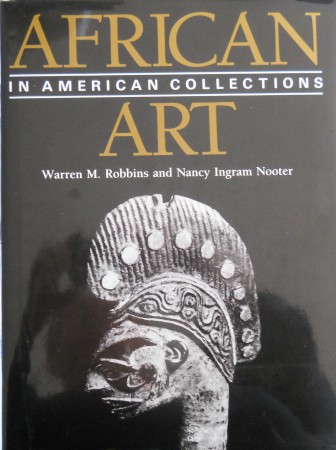 AFRICAN ART IN AMERICAN COLLECTIONS.
Robbins, Warren M.; Nooter, Nancy Ingram.


608 pp.; 1.596 b/w photographs, maps throughout, style index, biblio.. Washington and London, 1989. Cloth.
book nr. 1931 € 350,00
Referencework. Perhaps the broadest photographic survey of African art yet published, featured individually by section are the art of Western Sudan, West African coastal region, West Central Africa, Central Africa, Eastern and Southern Africa. List of areas and ethnic groups.