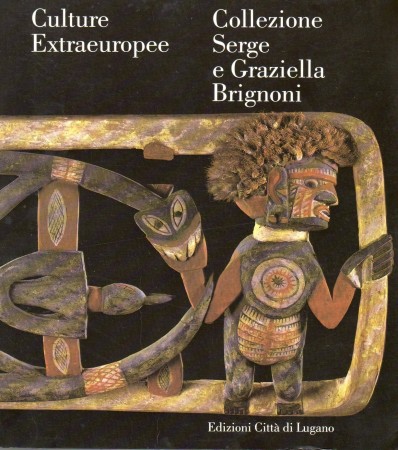 CULTURE EXTRAEUROPEE - COLLEZIONE SERGE E GRAZIELLA BRIGNONI.
EXTRA-EUROPEAN CULTURES - THE SERGE AND GRAZIELLA BRIGNONI COLLECTION.
Gianinazzi, Claudio.; Giordano, Christian.


366 pp.; 541 b/w photographs and 32 colour plates of items from New Guinea, Oceania, Indonesia, India, Africa and the Philippines. Maps throughout. Text in English and Italian. Lugano, 1989. Pbk.
book nr. 72 € 75,00
Contains essays by Christian Giordano, Ilario Rossi and Claudio Gianinazzi: Extra-European cultures and Western imagery, problems and prospects of a museum ' in statu nascendi'. Eclipse, prophylaxis and a certain continuity. (On the aesthetic consumption of ethnographic objects.) and The Brignoni donation: the signification behind the gesture. Also an interview with the donator of this collection as now housed in the 'Museo delle Cultura Extraeuropee', Lugano.