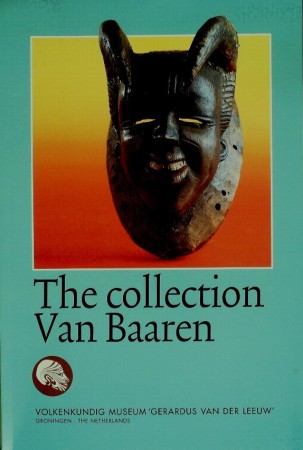 THE COLLECTION VAN BAAREN.
INCLUDES OBJECTS FROM AFRICA, THE AMERICAS, SOUTH AND SOUTHEAST ASIA AND OCEANIA.
Arnoldus-Schröder, V. (ed.).


176 pp.; c.200 b/w illus. of objects, 80 in colour, maps, biblio.. Groningen, 1998. Pbk.
book nr. 3068 € 30,00
Depicts & describes the van Baaren Collection consisting of artifacts once exhibited at the ethnographic museum Gerardus van der Leeuw, Groningen, the Netherlands. The book is strong on Oceania & New Guinea.