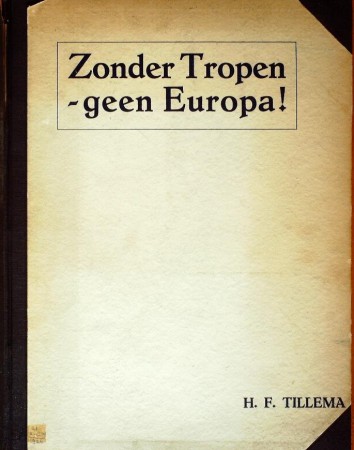 ZONDER TROPEN GEEN EUROPA!
Tillema, H.F.


264 pp.; 334 b/w illus., index. Text: Dutch. Bloemendaal, 1926. Hbk. Former Library copy.
book nr. 13203 € 75,00
A journey through Sumatra, Java, Flores, Timor, Celebes and New Guinea by the Dutch author and film maker who pleads for more attention to be paid to the living conditions in the area, especially improvement of medical and sanitary care.