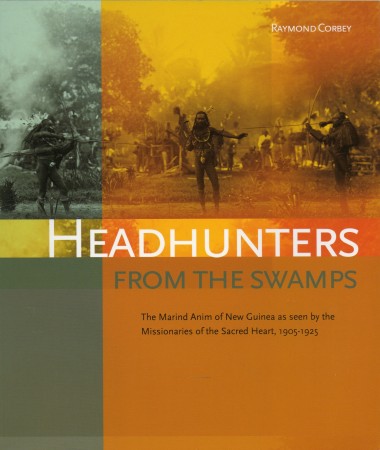 HEADHUNTERS FROM THE SWAMPS.
THE MARIND ANIM OF NEW GUINEA AS SEEN BY THE MISSIONARIES OF THE SACRED HEART, 1905-1925.
Corbey, Raymond.


138 pp.; 64 b/w photographs., 1 map, index, biblio.. English translation of: 'Snellen om Namen'. Leiden, 2010. Pbk.
book nr. 10769 € 19,00
In 1905, the Tilburg Missionaries of the Sacred Heart established their first mission post among the Marind Anim on the southwest coast of New Guinea. These Dutch missionaries were to witness the swift and dramatic demise of an ancient cultural tradition.