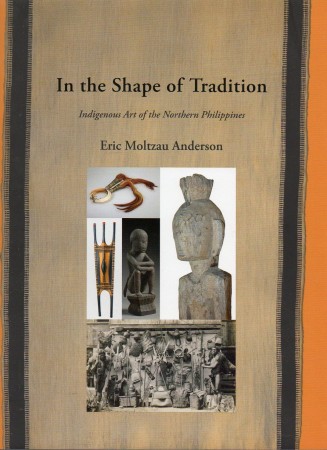 IN THE SHAPE OF TRADITION. INDIGENOUS ART OF THE NORTHERN PHILIPPINES.
Anderson, Eric. Et al..


416 pp.; 753 illus., including c.150 historical photographs, maps, biblio.. Leiden, 2010. Cloth.
book nr. 10373 € 98,00
Monumental publication on the arts and cultures of the Northern Philippines. Dealing with the traditional cultures of the Isneg, Itneg, Kalinga, Gaddang, Bontoc, Kankanay, Ifugao, Ibaloy, Ilongot, and Negrito, the subject is treated in a broad sense, covering spectacular artistic achievements in order to establish an impression of range and a basis for comparison. Tribal art dealers including Alain Schoffel, Alex Arthur, Thomas Murray, Rudi Kratochwill, Maria Closa, and Floy Quintos have also contributed by making their collections accessible. Important participating museums are: The National Museum of Ethnology, Leiden; Museo Nacional de Antropología, Madrid; Field Museum of Natural History, Chicago; Burke Museum of Natural History and Culture, Seattle; Museum für Völkerkunde, Vienna; National Museum of the Philippines, Manilla; Museum für Völkerkunde Dresden; Musée du quai Branly, Paris and others. Contributing authors are: Otto van den Muijzenberg, Roberto Maramba, David Baradas, Henry Beyer and Ramon E.J. Silvestre.